Sailor Saturn
セーラーサターン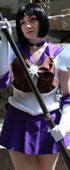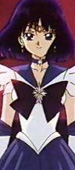 Difficulty:




Hours to Complete: 50-60
Materials: Lycra with flesh-colored swimsuit lining, Cotton Sateen, Stretch Cotton Knit
Worn At: Sakuracon 2012, Sakuracon 2014-2015


~ * ~
While easier than Myu Saturn, this project still required quite a bit of effort and thought to pull off. One such complication came in the collar, which unlike Myu Saturn, isn't just split down the back with the zipper. It is removable with snaps, and hides a small zipper that ends above the back bust seam in the leotard. Also unlike Myu Saturn, the skirt is completely removable and secured with snaps, to make removing the leotard much easier. I've since remodeled this cosplay into having a separate bust armor piece (inspired by
Sparkle Pipsi's amazing fuku tutorial!
), and the remade leotard has no zipper at all. The collar also now has a facing, like a collar that would be sewn into a garment, so it can snap to the inside of the neckline.
Probably the most important construction aspect of this cosplay was making the shoulder "wings" as accurate in shape to the anime as possible. This was done by cutting out interfacing of each individual petal, stitching two pieces of white lycra together and turning, and stuffing the lycra with the interfacing. They are then secured with top stitching very close to the edge. The topmost shoulder petals are four pieces in total to especially stand up. I've since remade them a little smaller, in two pieces rather than four to sew into the bust armor armholes, and even closer in shape to the anime/manga design.
I also simply cannot say enough good things about cotton sateen fabric. Sateen is a cotton fabric woven in the same manner as satin, giving it a subtle, elegant sheen but still having the great qualities of cotton. I personally dislike satin for Sailor Fuku because of the difficulty in ironing wrinkles out, ironing in pleating, and the shine is a little too blatant. Originally I was going to use poly/cotton, much like I used in Hotaru's Mugen uniform, but my sewing mentor introduced me to what I'm still convinced is the wonder fabric of sateen. It is also very stain resistant I've found, through accidentally dripping Coke on the front of the skirt. With some light dabbing and drying on an air conditioning vent in the convention center, the fabric was good as new in roughly 15 minutes.
Bought components include the tiara (
Catzia's Collectibles
), brooch and choker brooch (
Unique Cosplay Props
), earrings (which I restrung to dangle longer) and the old brooch I wore in 2012 (
Southern Moon Creations
), Silence Glaive (zhangxuehai2018 of Yahoo Japan), white poly/cotton gloves, Pure Heart Crystal prop, and boots (goldexperience0001 of Yahoo Japan).
2014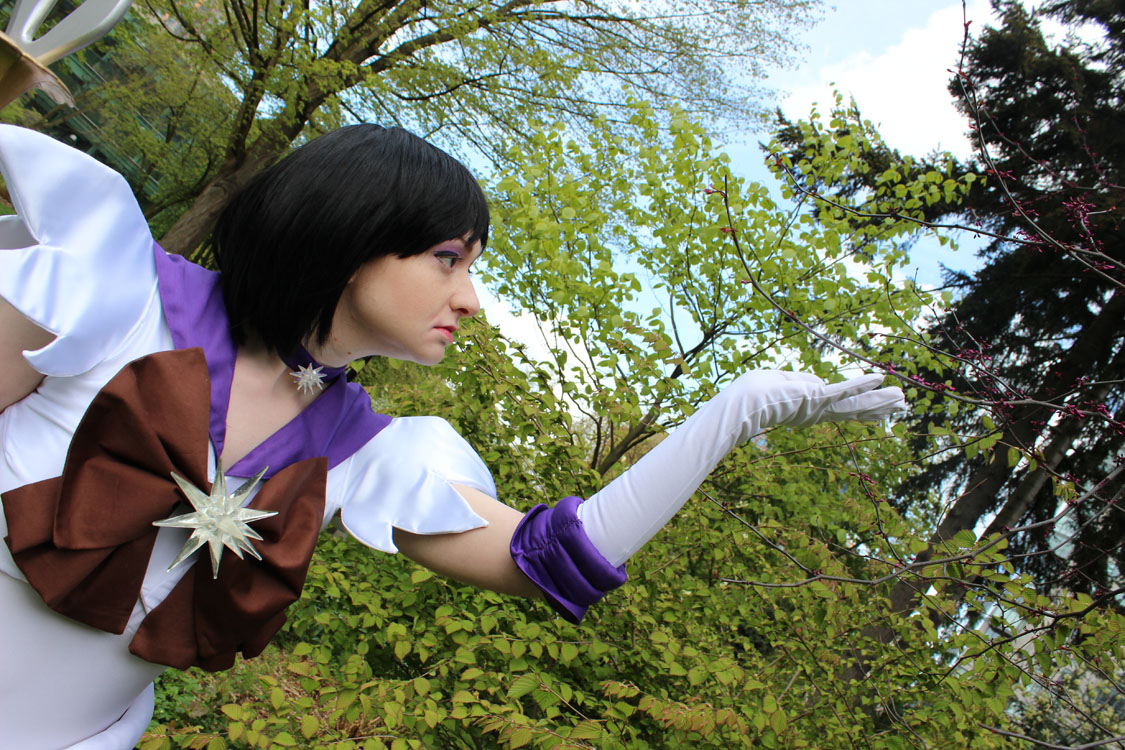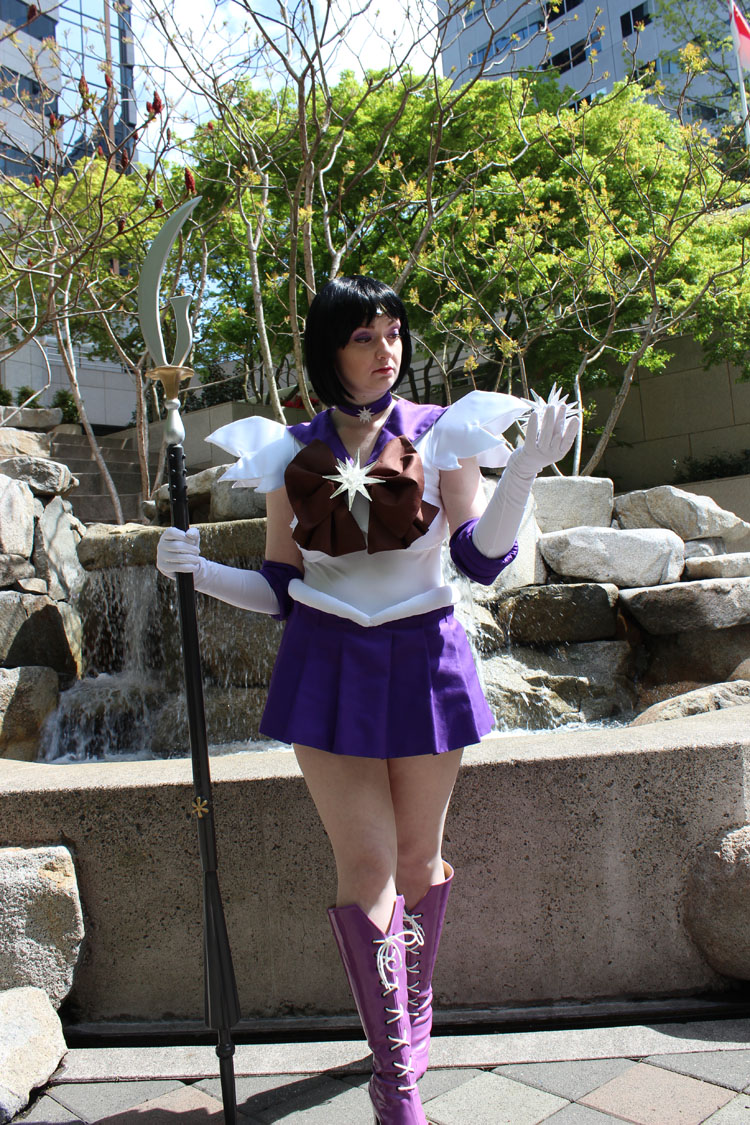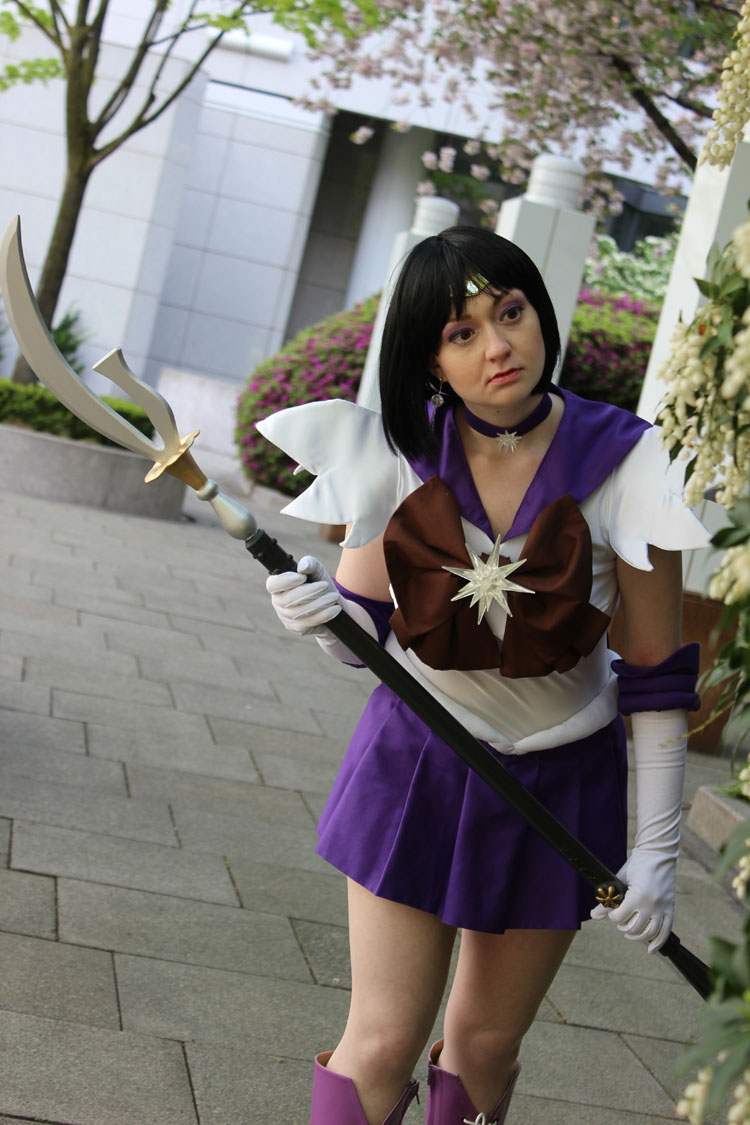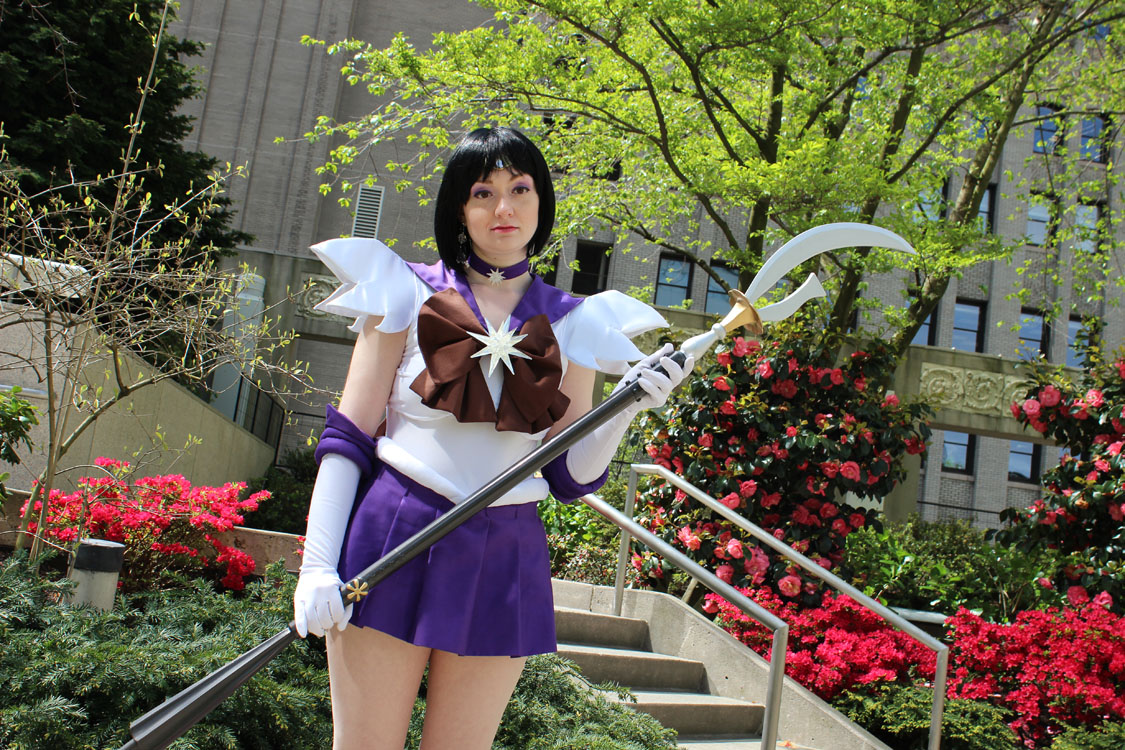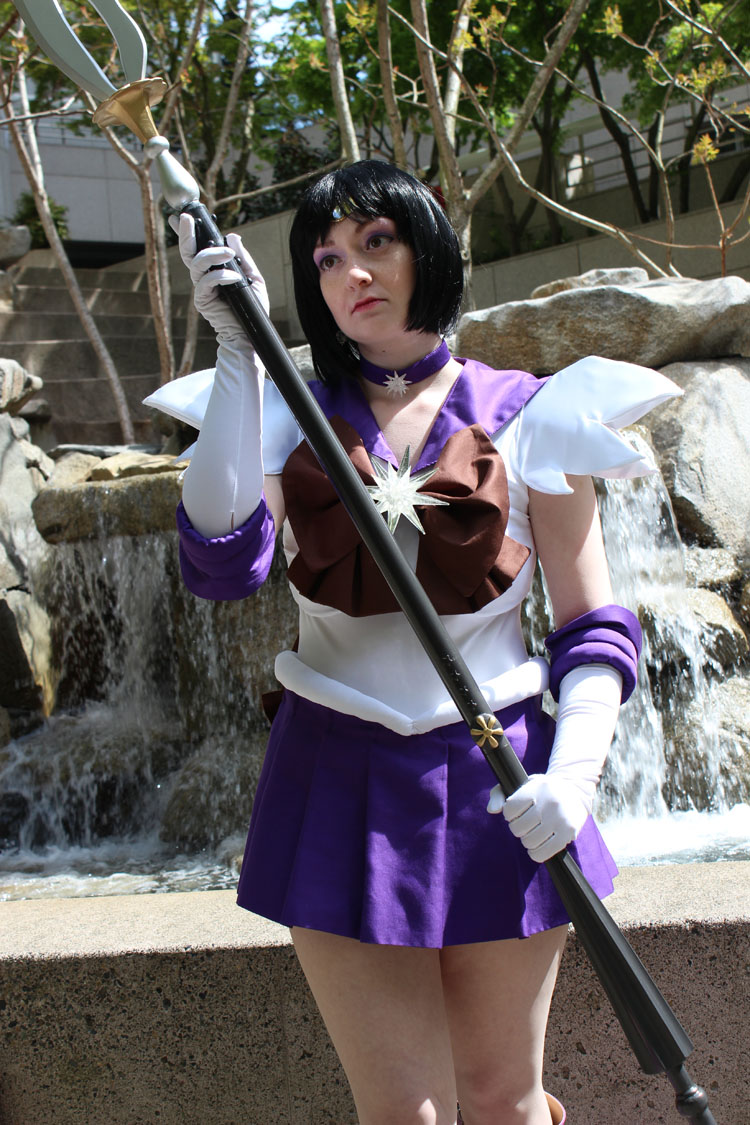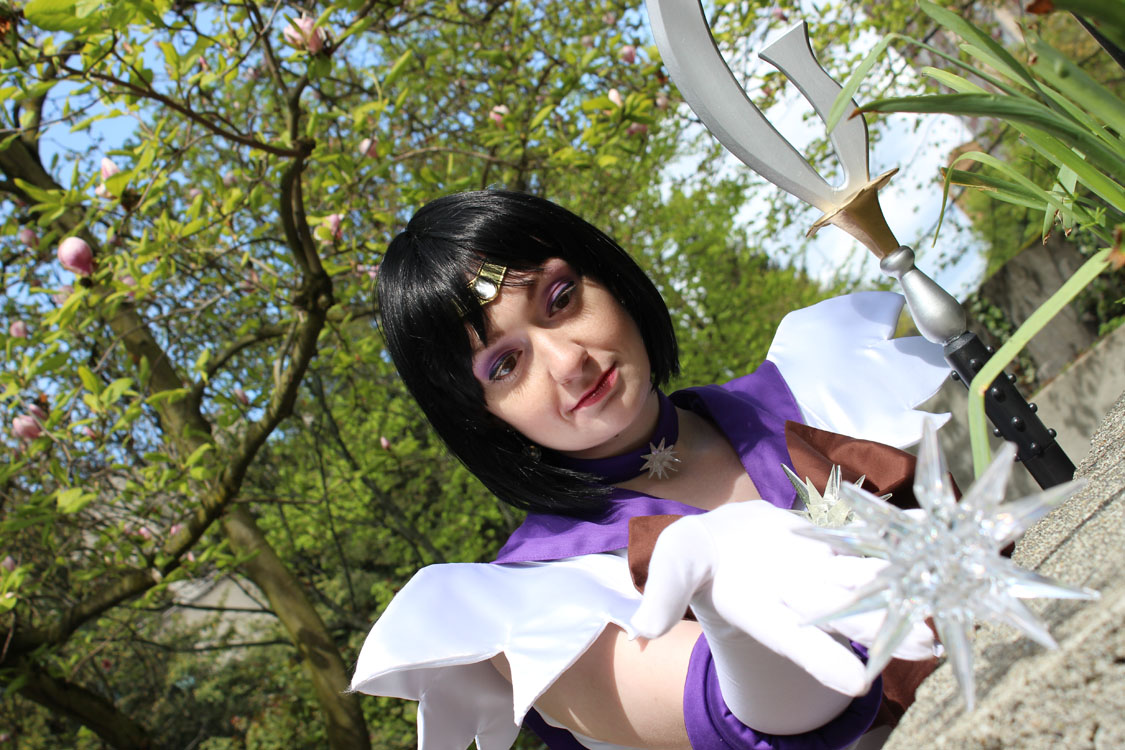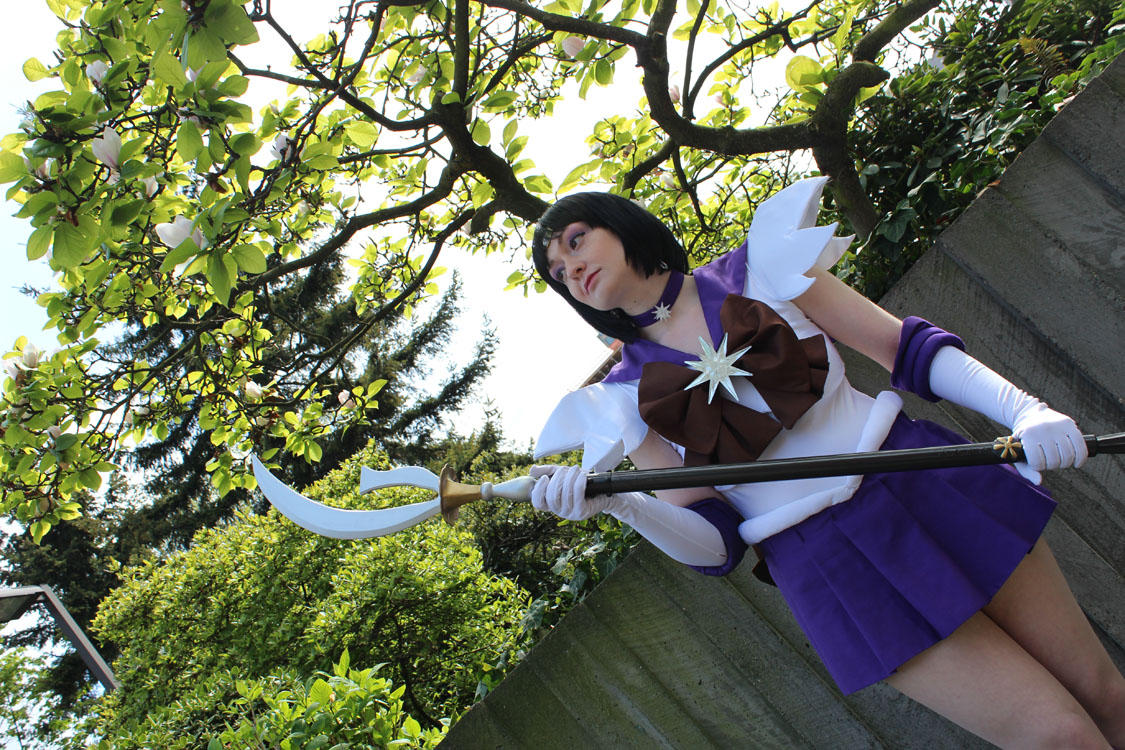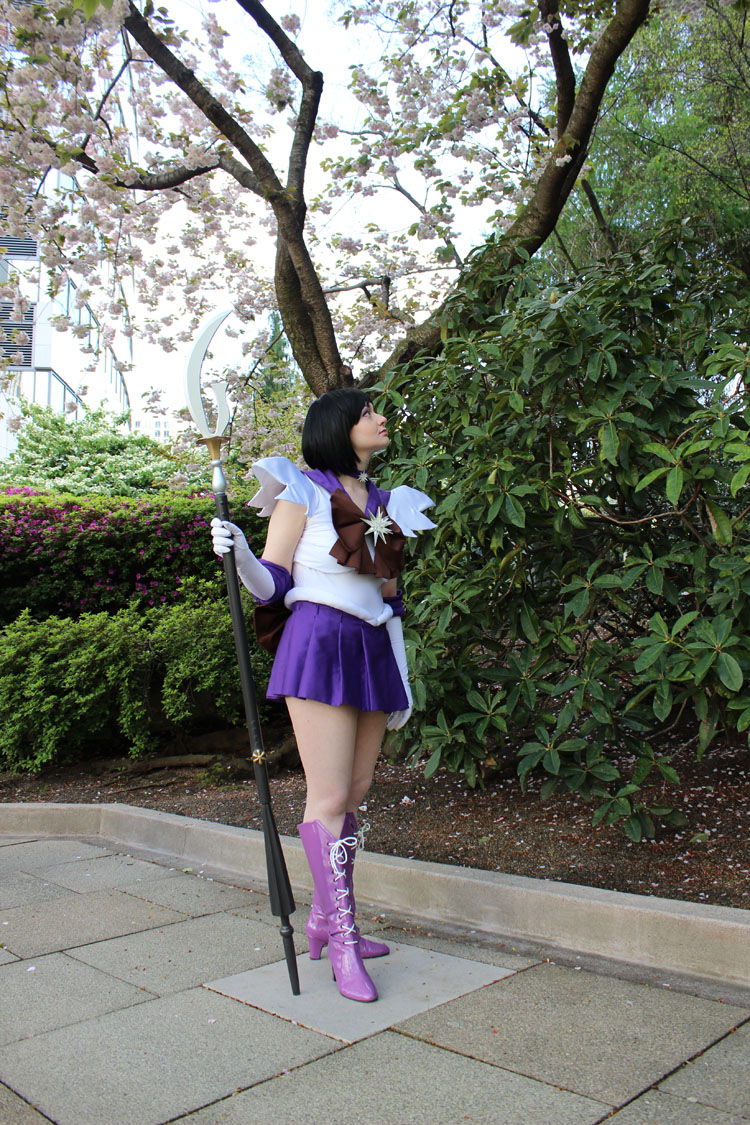 View all here!
2012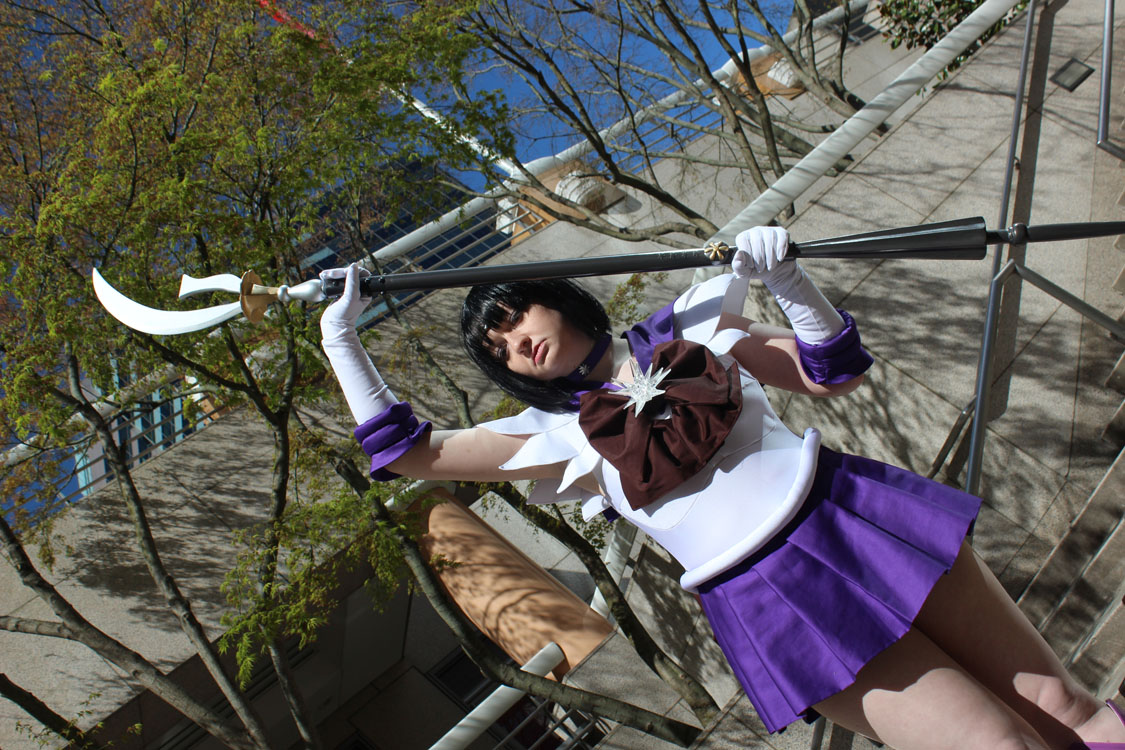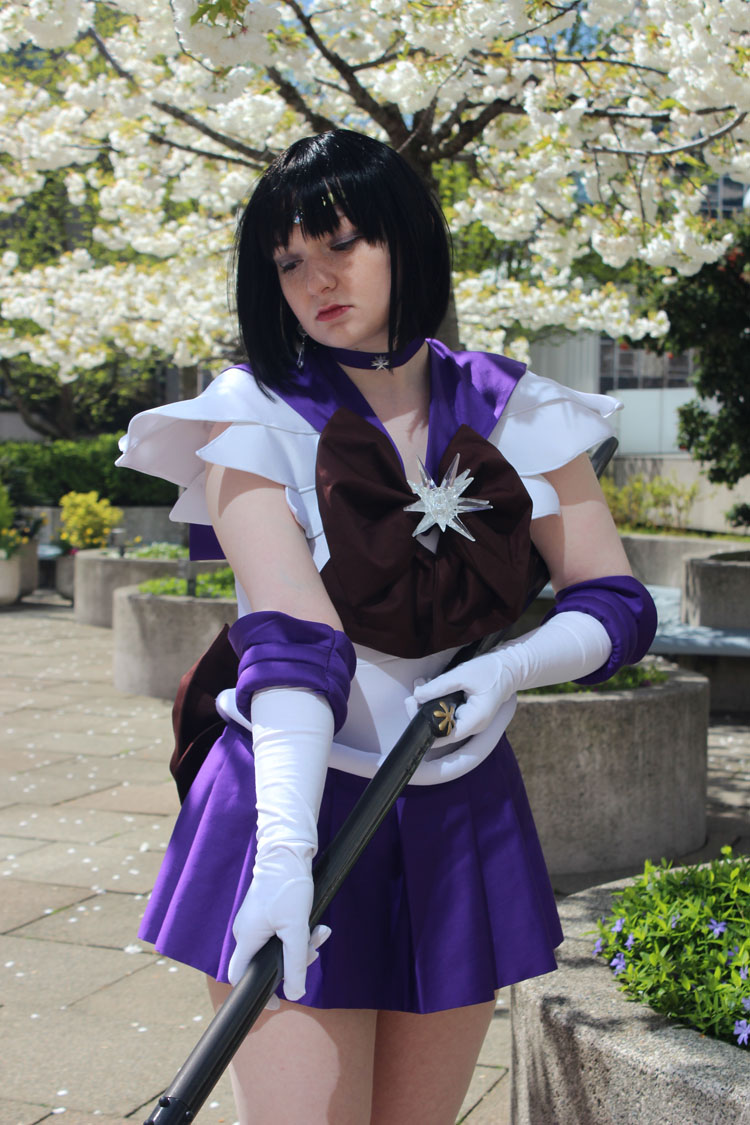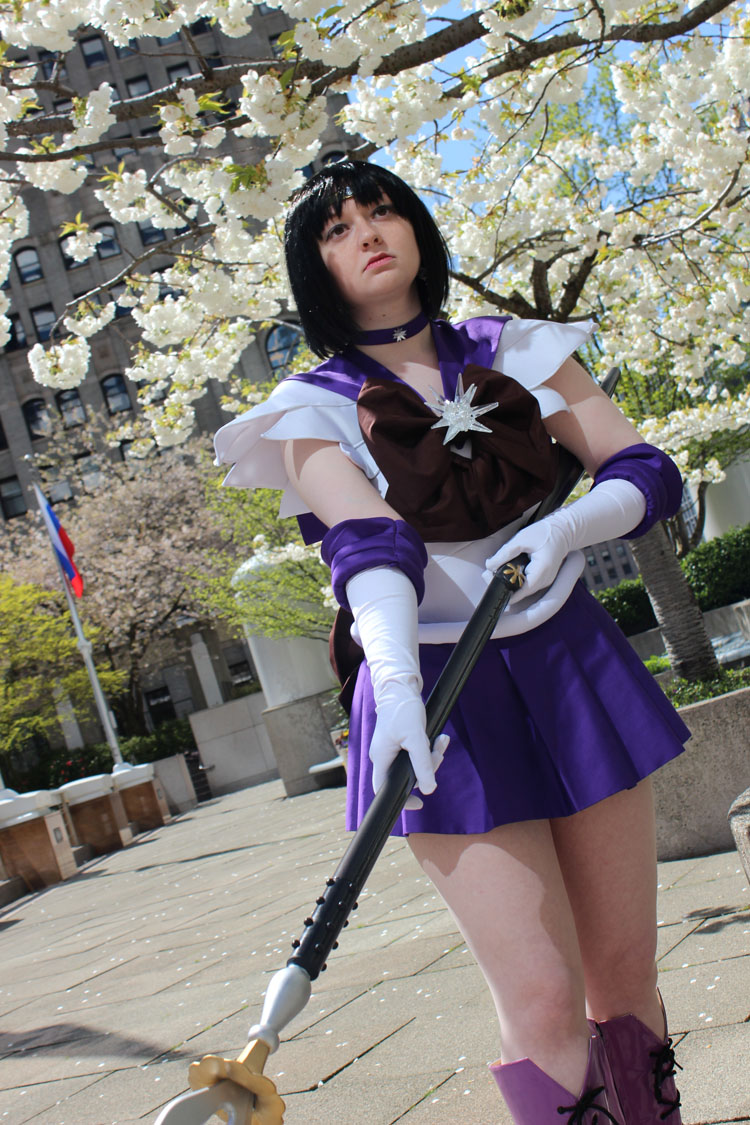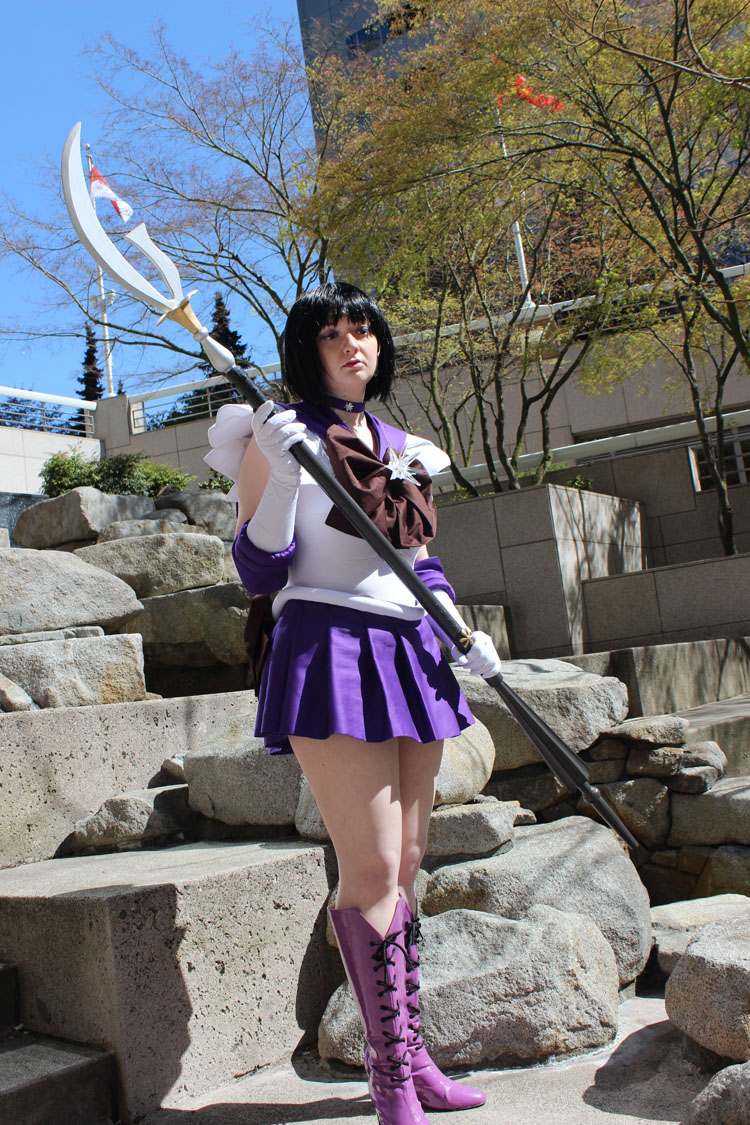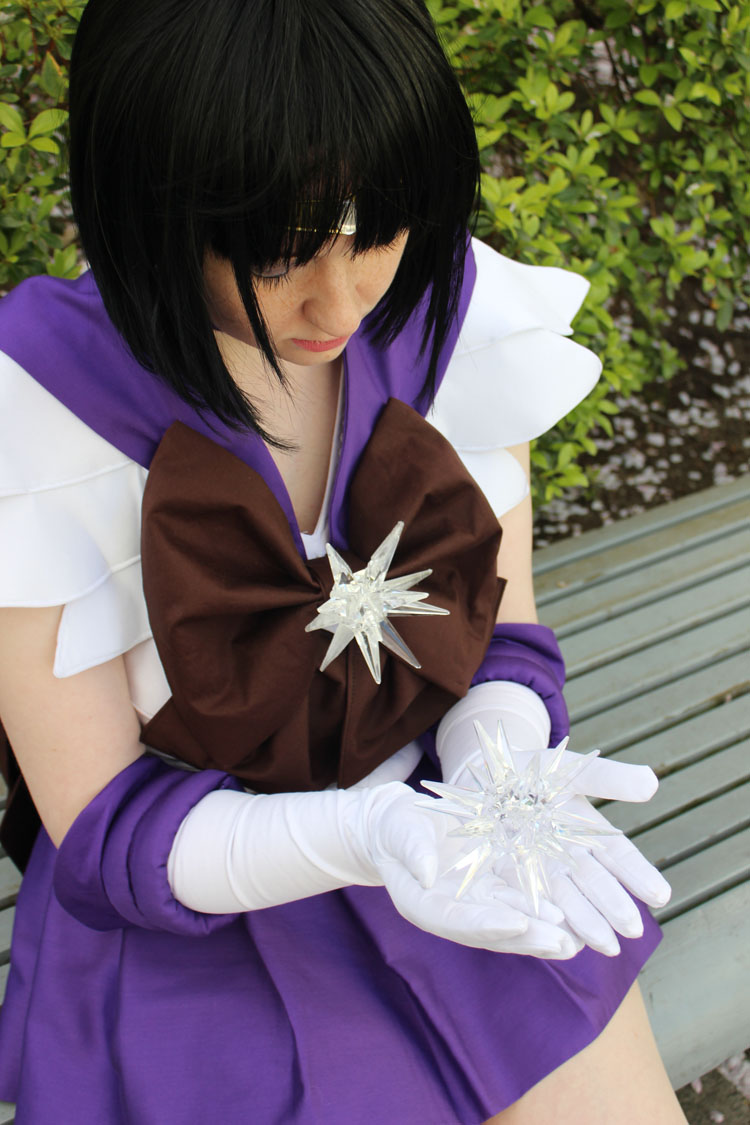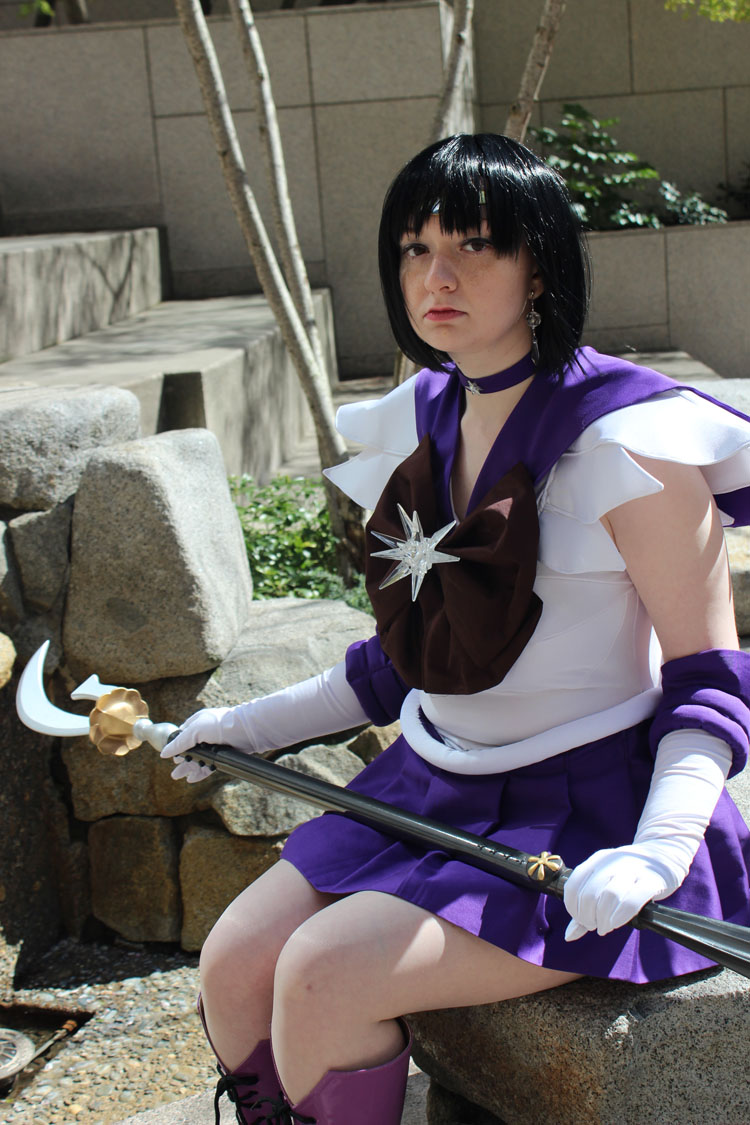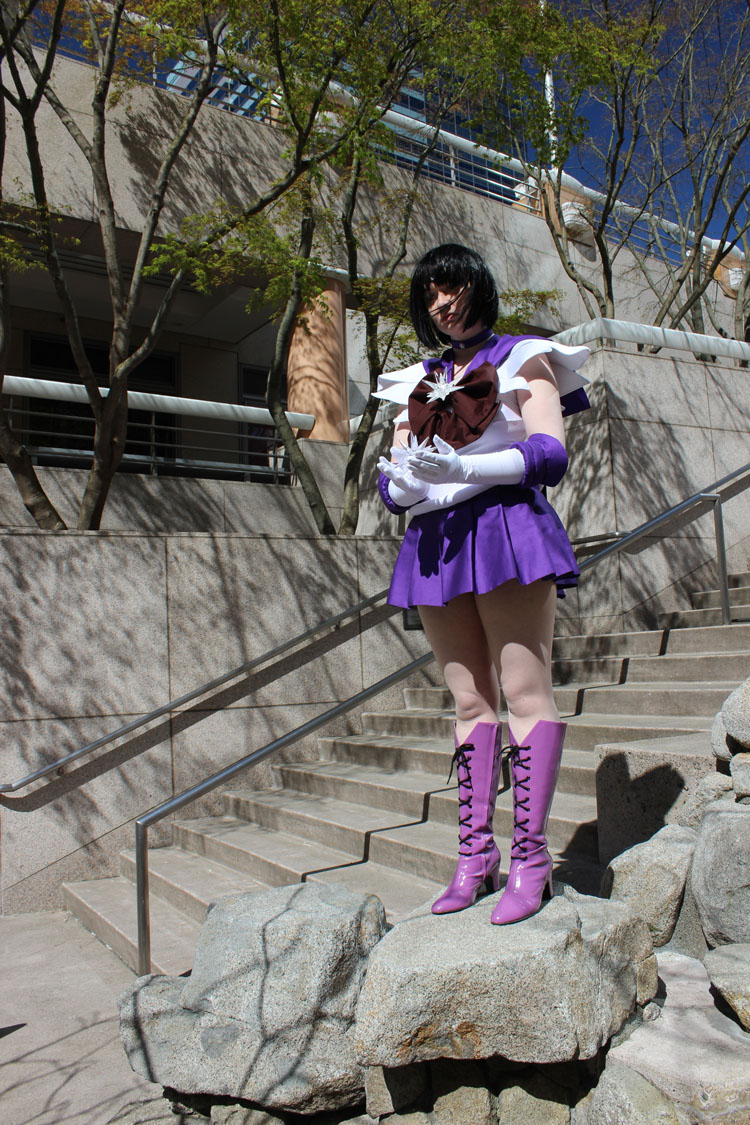 View all here!

All photos taken by Cornstarch of the official Sakuracon Photobooth Private Photoshoot service.