Hotaru Tomoe
(Mugen Gakuen Junior High Winter Uniform)
土萠ほたる
「無限学園中等の冬服」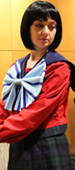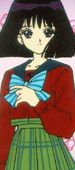 Difficulty:




Hours to Complete: 40-50 (Mostly due to hitting a few snags)
Materials: 97% Cotton/3% Spandex Poplin, Black Watch/Campbell Tartan Plaid Wool, Bias Tape
Worn At: Sakuracon 2009-2015


~ * ~
A big part of inspiration for this costume came from the amazing Japanese cosplayer
Usako
. She gave me the ideas to use Black Watch instead of just painting blue stripes on green fabric (I personally like the Black Watch better because it's more schoolgirly), the scale of the length of the blouse and size of the bow, and using blue bias tape on the bow (which is glued on using ultra-strength Heat 'n Bond).
The star is an embroidered appliqué, which I hand-stitched the edges down for extra security. The buttons are covered in matching red fabric, and are non-functional except for the wrist cuff buttons; snaps close the blouse instead. I'm also rather self-conscious that the button panel and buttons are off-center, so hopefully it isn't that noticeable? @_@;
Recently I bought a vintage brown school bag off of Yahoo Japan and attached to it an
omamori
(お守り) charm I ordered from
Fushimi Inari Taisha's official website
. It's a purple illness recovery charm (病気平癒守), gorgeously embroidered with phoenixes. As such, it's become a very precious belonging of mine due to my own chronic illness, and I feel that it would suit Hotaru while she was ill perfectly. (Perhaps Chibiusa, Rei, or even Usagi would give one to her?)
Bought components of this costume are the purple stud earrings and Saturn Liprod from
Unique Cosplay Props
, black opaque tights, shoes, and black star embroidered appliqué. I also bought a gorgeous Tau Amulet replica from
C. Stallar Cosplay
(ao_tod on Yahoo Japan).
2015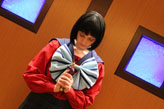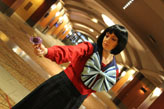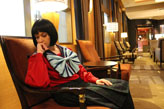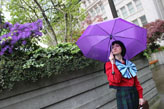 View all here!

2015 photos taken by Cornstarch of the official Sakuracon Photobooth Private Photoshoot service.


2013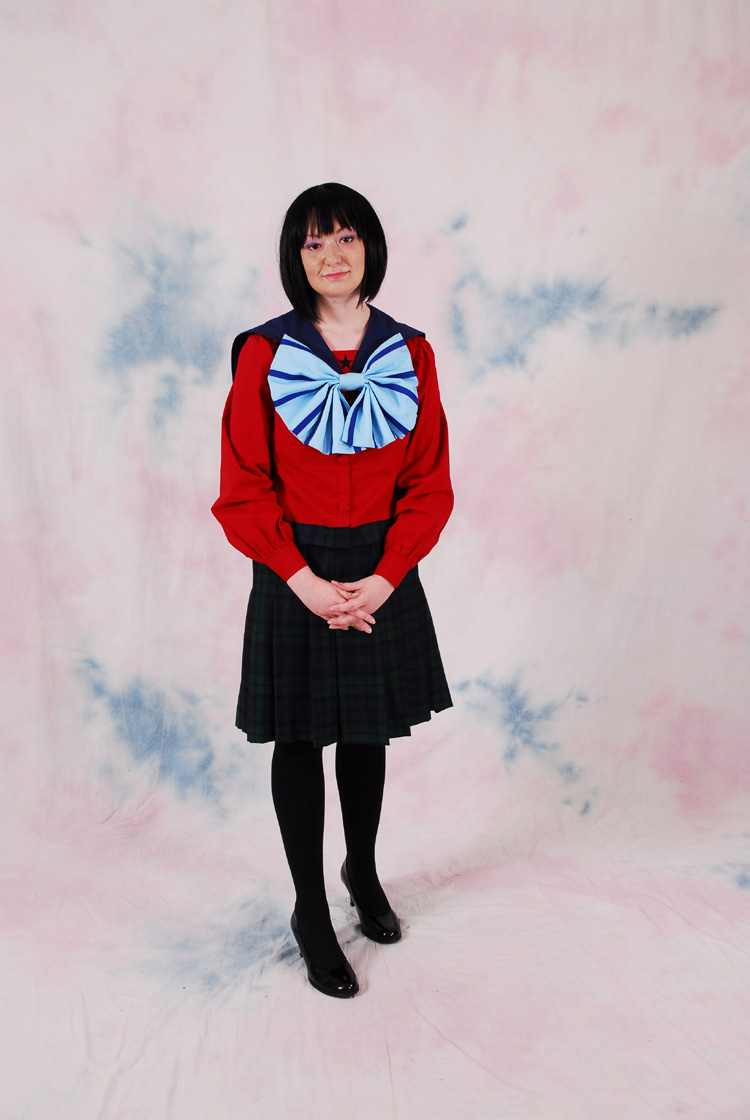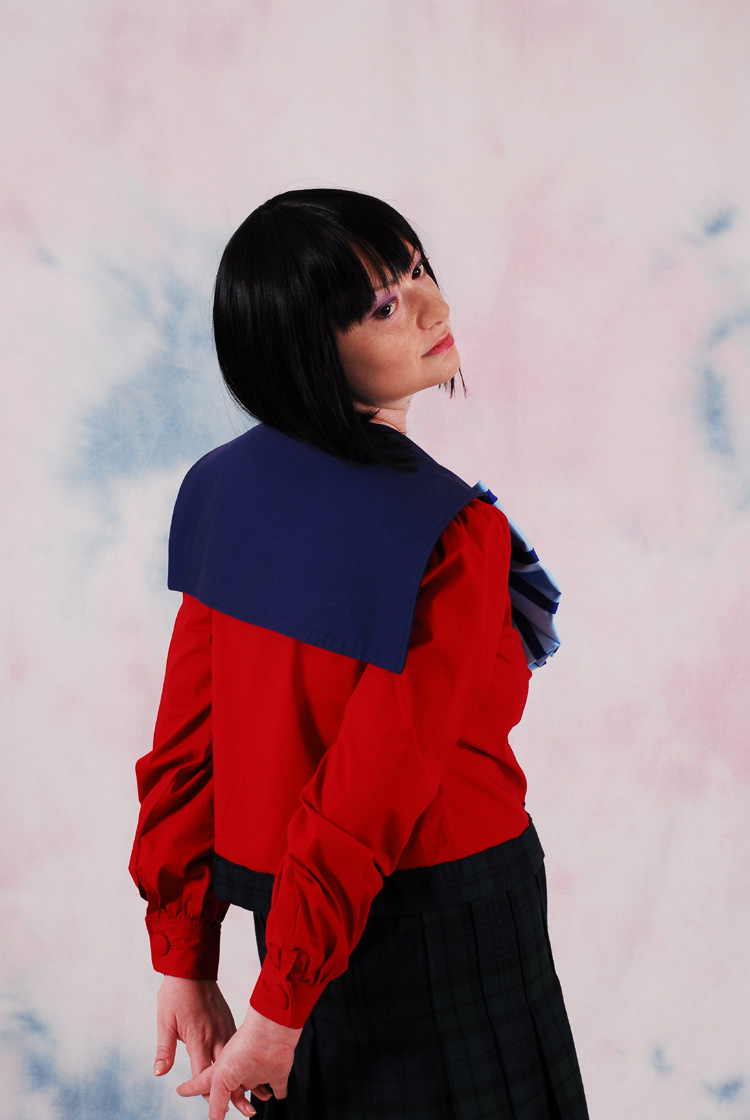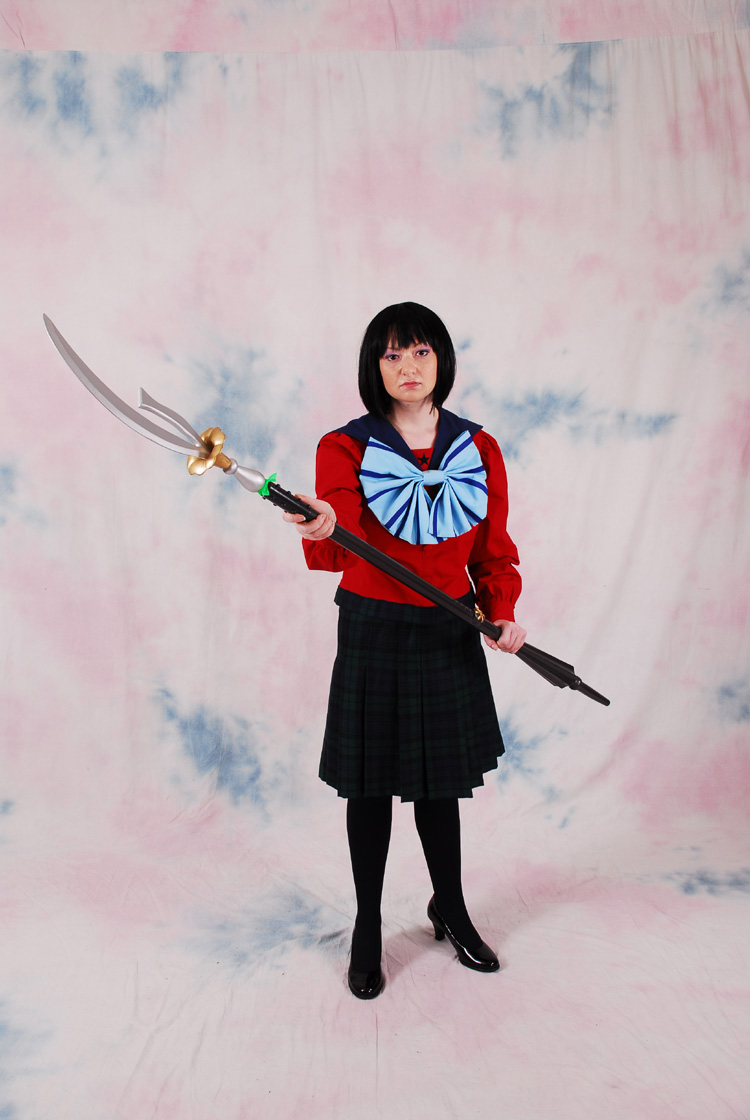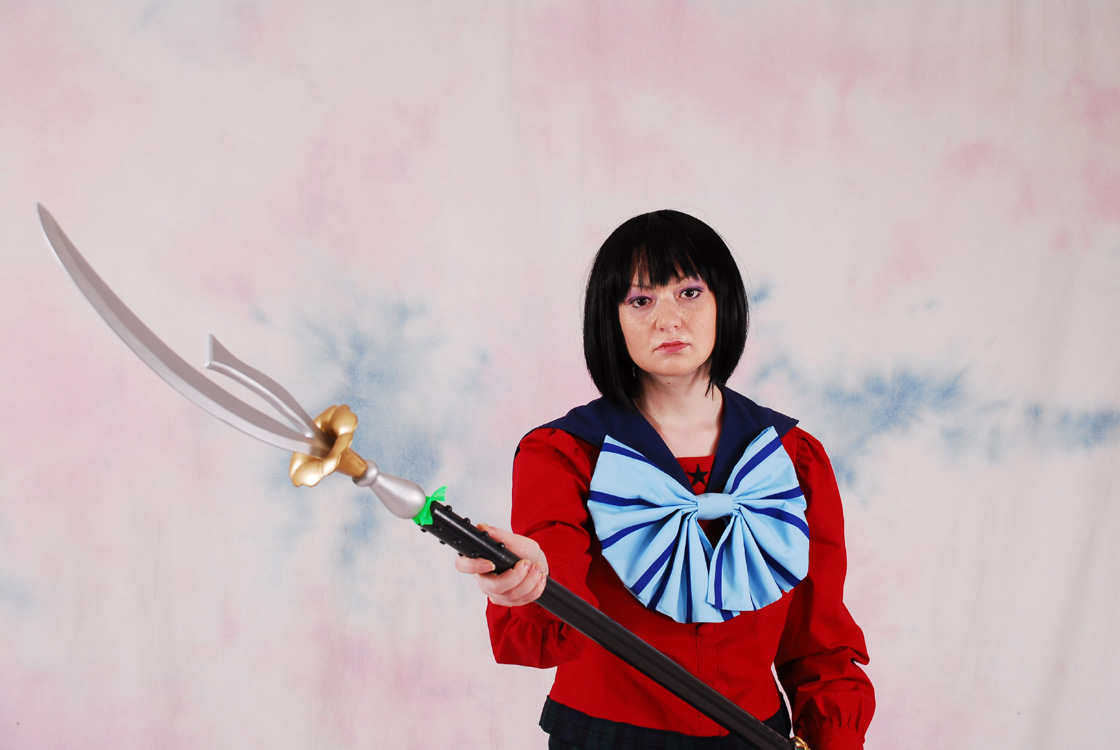 2011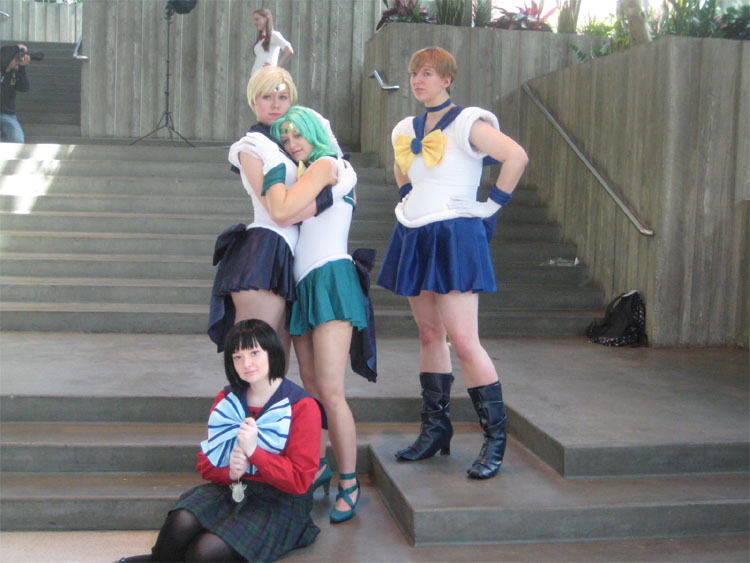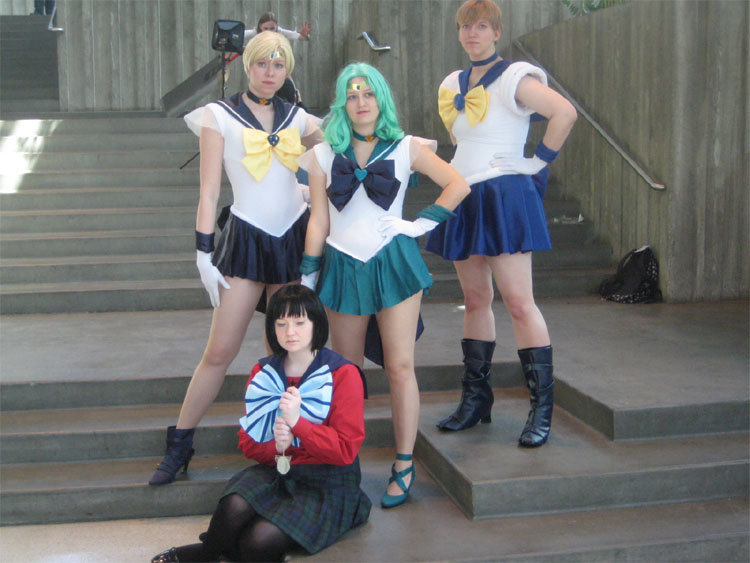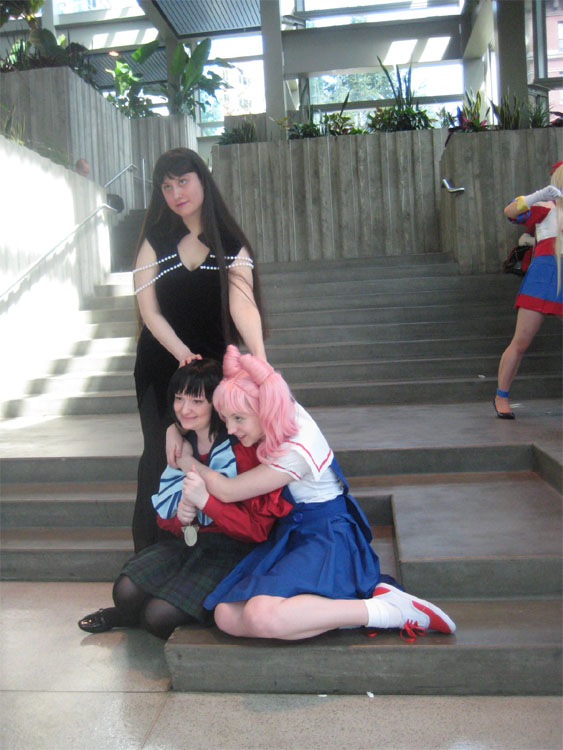 2010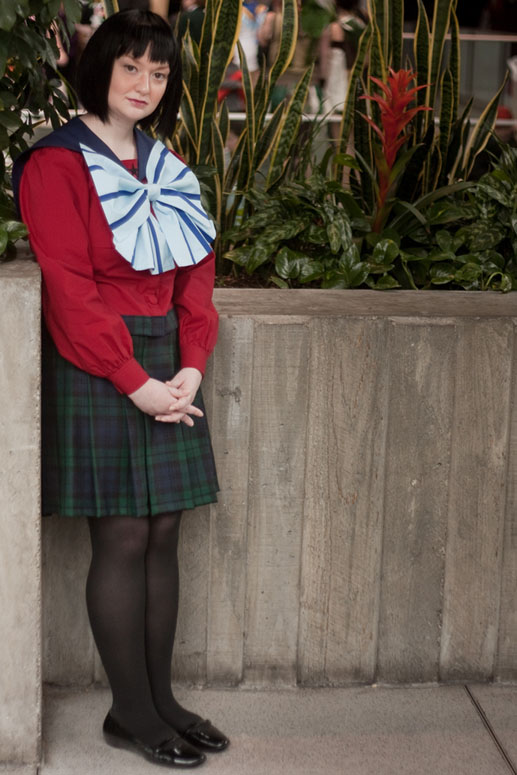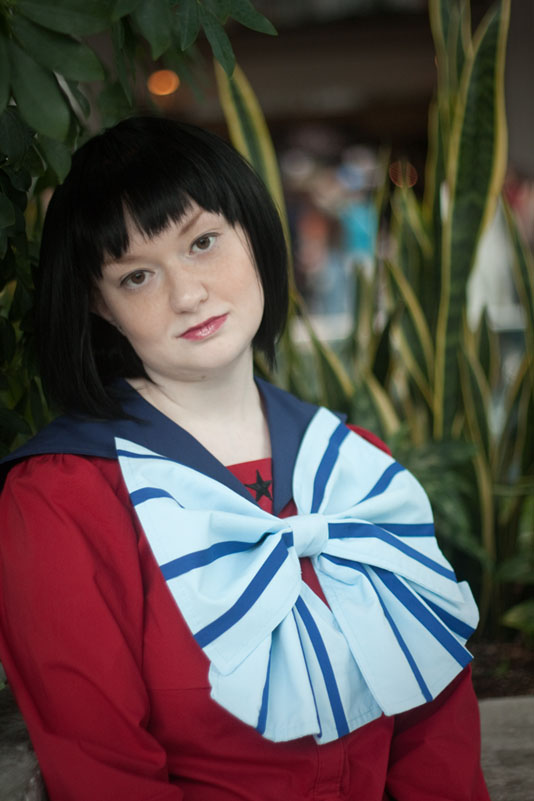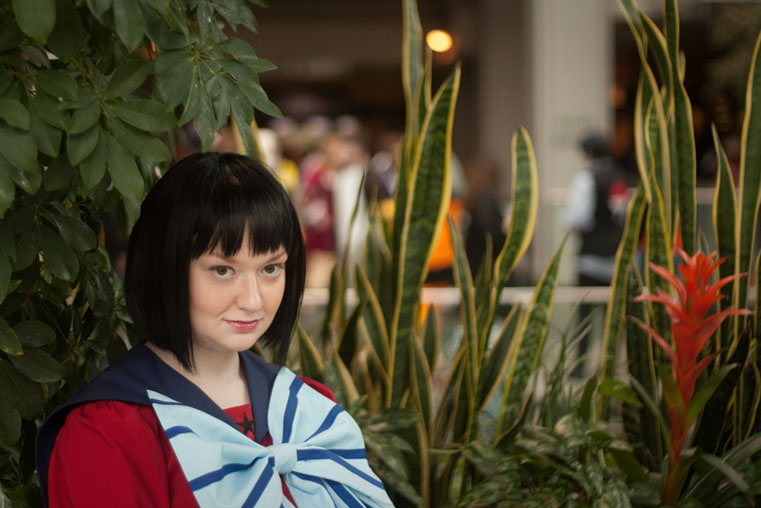 2009